By
Yasmin S
Divorced couple, new spouses win co-parenting at daughter's soccer game.
Written by Brittany Loggins @ Today msn.com
Divorce can be hard on kids, but these parents are determined to show unity for the sake of their daughter.
Maelyn is 4, and she's thrilled to be playing soccer — almost as thrilled as her parents are to be able to support her while doing so. Both sets of parents, that is.
© Courtesy of Emilee Player Soccer jersey family
Maelyn's mother, Clara Cazeau, and father, Ricky Player, split in 2013, but they're determined not to let that get in the way of their parenting. In fact, Cazeau had jerseys made to show their daughter that they are all, quite literally, on the same team.
All of the parents were excited to share in the moment.
"Because of us, I will never believe co-parenting can't work," said Emilee Player, Maelyn's step-mom, in a Facebook post that has since been shared 83,000 times. "I know through experience it can work!"
© Courtesy of Emilee Player Matching Christmas shirts
Cazeau explained that all four parents can't come to every game, but when they do, they make sure to bust out the customized jerseys.
And Maelyn? She loves the jerseys, but mostly because her number is on the back.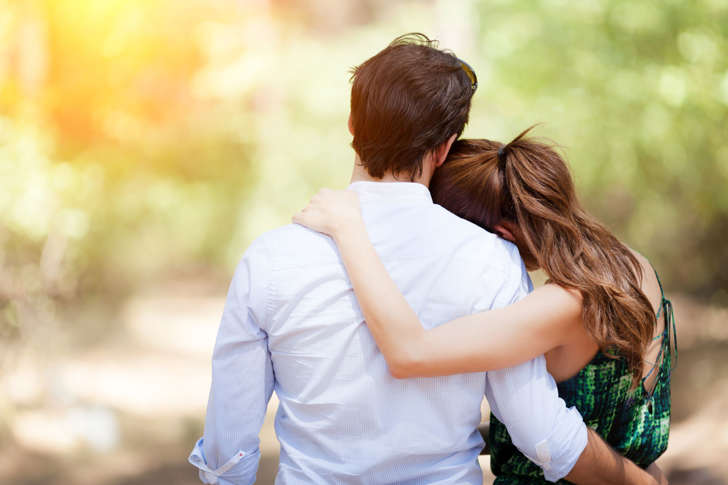 "I think she likes that it says her number," Player told TODAY. "She was pretty excited when she saw them."
Cazeau has really gotten into the customized shirts, and has even ordered them for their joint family Christmas celebrations.
© Courtesy of Emilee Player Easter Family Church
One thing is for sure, Maelyn is one lucky girl to have two sets of parents that are so willing to set aside their own issues with one another.
"You can learn how to put your differences aside and do what's best for your kid," said Player. "At the end of the day your kid is watching you, and we want to teach Maelyn to love other people."
To read original post, click here: http://www.msn.com/en-us/lifestyle/whats-hot/divorced-couple-new-spouses-win-co-parenting-at-daughters-soccer-game/ar-BBA380n?ocid=spartandhp
By
Yasmin S
Wisconsin Couple Has Three Sets of Twins - All Born on the Same Day! 'There Is Never a Dull Moment'
By Nicole Weisensee Egan•@nweisenseeegan
This article was originally published on People.com
© Courtesy Kosinski Family The Kosinski twins
Carrie Kosinski dreamed of being a mother to a large family from the time she was a small child. So when doctors told her and her husband, Craig Kosinski, that they couldn't have children naturally, she was devastated. Then fate intervened.
In July 2013, an acquaintance who was several months pregnant contacted her on Facebook to see if she and her husband wanted to adopt her baby. They agreed - but didn't find out until later she was actually expecting twins. Adalynn and Kenna were born on Feb. 28, 2014.
The following year, the same woman reached out to them to say she could no longer care for her other set of twins - JJ and CeCe - so the couple welcomed them into their family as well. (They were also born on Feb. 28, but in 2013).
Then last year, Carrie gave birth to twins via in vitro fertilization - on Feb. 28.
"There is never a dull moment in my house," she says, laughing.
© Courtesy Kosinski Family Clarissa and Karraline Kosinski
It's such a wildly improbable, statistically nearly impossible thing to happen, they still can't even believe it sometimes, she says.
And none of it was intentional.
"All three sets of twins were [born] by emergency C-section," Carrie, 28, of Yorkville, Wisconsin, tells PEOPLE. "I get that question a lot. 'Did you plan it? It was a C-section. It must have been planned.' No. Mine was at 24 weeks. I did not plan on them being born at 24 weeks."
© Courtesy Kosinski Family
But adopting was always the plan - even before they were told they could not have children naturally, she says.
"We did it backward," says Carrie, who is herself adopted. "We were going to have our own kids first then adopt but apparently God had other plans for us."
Need a little inspiration? Click here to subscribe to the Daily Smile Newsletter for uplifting, feel-good stories that brighten up your inbox.
The adoptions of the first two sets of twins aren't final yet - strictly for financial reasons.
"We'd started the process of adopting the [now] 3-year-old twins when the birth mom contacted us about taking the [now] 4-year-old twins," she says. "So we put the adoption of the 3 year olds on hold just in case we were going to be adopting the 4 year olds as well. It's cheaper to do it all together than separate adoptions."
© Courtesy Kosinski Family The Kosinski twins
The adoption costs are huge. They live on the salary of her husband, Craig, 43, who is an accountant. The family has fundraising sites on GoFundMe and AdoptTogether - and recently found out they got a $4,000 grant from bestselling novelist Karen Kingsbury's One Chance Foundation,
"We are actually about $2,500 from our goal for the adoption,"she says. "Our goal is $15,000. Altogether it's $18,000, but we wanted to pay some of the costs ourselves."
Getting the adoptions finalized is hugely important to them, she says.
"It would mean so much because there's so many unknowns," she says. "What if they eventually find the birth fathers? They don't know who they are. There all these what ifs. We could not fathom losing them. They're our children. We believe we are meant to have them...To just make them ours would be a huge blessing to us."
© Courtesy Kosinski Family The Kosinski family
And someday, she says, they wouldn't mind adding to the family.
"Maybe in a few years," she says.
The youngest twins were preemies - each born weighing just 1 pound, 6 ounces - and have some developmental issues, she says.
"So we want to focus on them and get the adoption finalized," she says. "My husband would like another one eventually because right now we have one boy and five girls..so maybe in like a couple of years."
And what if she has twins again?
"Twins would be fun," she says, then jokingly adds, "as long as they are born on February 28."
This article was originally published on People.com
To visit site for this article please click link: http://www.msn.com/en-us/news/good-news/wisconsin-couple-has-three-sets-of-twins-all-born-on-the-same-day-there-is-never-a-dull-moment/ar-BBzx2yu?li=BBmkt5R&ocid=spartandhp
By
Yasmin S
Original Post By: GEANA JAVIER | Evergreen columnist @ The Daily Evergreen
It has been 50 years since the U.S. Supreme Court released a ruling that interracial marriage restrictions were unconstitutional. Since then, interracial relationships have become increasingly accepted.
Due to the growing amount of diversity and mixed-race citizens in America, media outlets should further normalize interracial relationships.
The media as a whole plays a dramatic role in influencing public perceptions, and portraying interracial relationships is crucial to reducing stigmas based on ethnicity.
However, contemporary American society still has a long way to go in order to accept interracial relationships as normal.
Public outrage erupted when Old Navy released an ad featuring a white male, a black female and a mixed-race child. Twitter users claimed that Old Navy supported "genocide of the white race," and called the ad "absolutely disgusting," according to an article from Today Magazine.
It is downright atrocious that some Americans hold such a deep hatred for interracial couples that they felt the need to express such views on social media.
All humans deserve the right to actively consent to, and participate in, relationships with anyone from any ethnic background without racist backlash.
The reality is this is not currently the case.
Yes, in the 21st century, people have told me "why don't you date your own kind?" or "I like you because you look exotic."
Why shouldn't I, or anyone else, be allowed to date outside our ethnicities? There is no logical answer to this question. I refuse to be told that I can only date people who share my ethnic background.
As for the comments fetishizing my "exotic" looks, initiating a relationship based purely on my ethnic physical appearance is not only humiliating, it's racist. In these instances, I am merely a sex object. Quite often the males who call me "exotic" also try to woo me with statements like "you give me yellow fever," or "I've never dated an Asian girl before," as if I should feel special for being the first.
I've been the target of a constant stream of unsolicited, degrading comments regarding my romantic choices and racial background. These personal experiences lead me to believe that some Americans still don't see interracial relationships as equal to same-race relationships.
However, between 2000 and 2010, the number of biracial black and white Americans has more than doubled, according to the U.S. Census Bureau. The same study found that adult citizens with both white and Asian backgrounds has increased by 87 percent.
If the number of multiracial citizens is increasing, then it is likely that romantic relationships between minorities and the white population are also increasing.
Media companies should feel morally obligated to include representations of interracial relationships because doing so would be statistically accurate.
The media can help normalize interracial relationships, because the more the majority of the population sees it, the more people will accept these types of relationships as legitimate and deserving of respect.
Geana Javier is a sophomore economics major from Seattle. She can be contacted at 335-2290 or by opinion@dailyevergreen.com. The opinions expressed in this column are not necessarily those of the staff of The Daily Evergreen or those of The Office of Student Media.
To visit The Daily Evergreen and Read Original Post, Click Link: http://www.dailyevergreen.com/opinion/article_a6624d88-1983-11e7-820c-875dec755e86.html
By
Yasmin S
CBS News By Jennifer Earl @ http://www.msn.com/en-us/news/yearinoffbeatgoodnews/2-year-old-girl-defends-choice-of-black-doll-to-cashier/ar-BBzmhbu?li=AAk6ORB&ocid=spartandhp#image=2
Two-year-old Sophia was told she could pick out a "special prize" — anything she wants — after she successfully completed potty training.
She was thrilled, and of course, headed straight for the doll aisle when she walked into Target with her mom, Brandi Benner, on Friday afternoon. Scanning the aisles, Sophia passed a row of baby dolls and headed for the "big girl dolls." One doll in particular caught her eye: a little black girl dressed in a white lab coat, wearing a stethoscope around her neck.
"When she picked [the doll] up and saw that she was a doctor it was game over," Benner told CBS News. "She got so excited."
"Mommy! Mommy! Mommy! I want this one. I want this one," she shouted.
Smiling, Benner picked up the doll, "Oh, absolutely."
She still had some money left over, so she picked out a Jeep for her new doll to ride around in. Together, Sophia and her mother walked to the cash register to check out. As always, Sophia offered to "pay" for the items — and by pay, she means put the toys on the conveyer belt.
She was greeted by the cashier, who asked, "Are you going to a birthday party?"
Confused, Sophia ignored the question and continued to stare at her beloved prize.
Then the cashier pointed to the doll, whose name is Megan, and asked if she picked her out for a friend.
Benner spoke up, explaining to the cashier that Sophia was getting a reward for using the potty.
"I am not ashamed that's how I did it, because it works," joked Benner about using the doll as incentive for potty training.
The woman gave Benner a puzzled look and turned to Sophia and asked, "Are you sure this is the doll you want, honey?"
At that point, Benner recalls she was starting to feel protective of Sophia, hoping she wouldn't understand why the woman was questioning her choice of doll. But just as she was about to speak up, Sophia interjected, "Yes, please!"
The cashier replied, "But she doesn't look like you. We have lots of other dolls that look more like you."
Sophia responded, "Yes, she does. She's a doctor like I'm a doctor. And I'm a pretty girl and she's a pretty girl. See her pretty hair? And see her stethoscope?" her mother said.
The cashier simply responded with an "Oh, that's nice." She finished ringing up the family and they were on her way. Sophia didn't think twice about the exchange, unlike Benner.
The mother of two — Sophia, 2, and Isabelle, 7 months — wanted to share the story with her Facebook friends.
"This experience just confirmed my belief that we aren't born with the idea that color matters. Skin comes in different colors just like hair and eyes and every shade is beautiful," Benner wrote in a post that has since gone viral with more than 201,000 shares.
While Benner is happy people are spreading the message, she feels it's sad that it had to be said in the first place.
"It's sad that such a small act has become national news," she said. "In a sense it shouldn't be surprising that a kid of one color wanted a doll of another — that shouldn't be such a huge thing."
Fortunately, her daughter wasn't fased by it.
"What if she had been older — like 7, 8 or 9?" Benner asked. "Then she would have experienced more of the world and been more aware of cultural 'dos and don'ts,' and maybe would have second guessed [herself]. She maybe wouldn't have been so quick to stick up for herself."
Benner just hopes her daughter keeps her spunky spirit, and her dream to become a doctor.
Sophia first learned the word "stethoscope" from the TV cartoon "Doc McStuffins." And her pediatrician allows the little girl to play with the tools in her doctor bag, which led to her desire to work in medicine someday.
That's why, to Sophia, the doll's skin tone doesn't matter — all that matters is that she helps people, just like Sophia wants to do.
By
Yasmin S
© Credit: CBSNews screen-shot-2017-03-28-at-11-19-46-am.png
For the past 11 years, Joe Thomas has walked into work at IHOP in Springfield, Illinois, with a spring in his step and a smile on his face.
He knows all of his "regulars" by name, and since the 43-year-old waiter doesn't have any children of his own, he treats any little ones that come into the restaurant like relatives. It's something customers have come to expect.
"I love the people," Thomas told CBS News. "I just love my life, and I love the way I am."
Now the internet is falling in love with Thomas, too.
A photo of the waiter went viral over the weekend after he was spotted feeding a woman with Huntington disease, a genetic disorder that causes the progressive breakdown of nerve cells in the brain. Her husband sat across the table, eating his usual — two eggs over easy, a side of sausage and a buttered pancake with a single egg on top.
Thomas has come to know the couple, who visit the local IHOP at least once a week, very well. The woman's husband would alway feed her first, allowing his own food to go cold.
Then one day, after delivering their order, Thomas sat down next to the woman, waved her husband away and started cutting up her eggs and feeding her.
"I didn't really offer. I just started doing it," Thomas said. "I told the gentleman to 'Sit down, eat your food. I got her.'"
The man graciously accepted Thomas' kind offer, and from that day on, that became their new routine.
"I really treat people like I want to be treated," Thomas said. "If I get to be that age and something happened to me I would want someone to help me out."
Customer Keshia Dotson was sitting a few tables away when she watched Thomas take a cloth napkin and lightly dab the woman's mouth after feeding her. She was touched by the waiter's sweet gesture.
"She was coughing and then would gag really loud almost like she was choking," Dotson described to CBS News. "The first time she did it almost the entire restaurant went silent and he cracked a joke and reduced the tension. It wasn't long after that that we noticed him sitting down with her and helping feed her and once she was done get her all cleaned up."
Dotson was so impressed by Thomas that she posted a picture of him on Facebook, alerting IHOP to the "touching moment." The photo was "liked" and shared by thousands of people.
Hundreds of people commented on the post, including several who knew Thomas personally.
"This is no big deal for him. He does this every time," IHOP employee Amanda Williams commented. "He's an awesome coworker."
"This man is s great server. He's waited on my family a few times when we've been to IHOP," customer Melissa Roberts wrote. "This warms my heart to see this. What a kind soul."
Stephanie Peterson, IHOP's executive director of communications, told CBS News she's heard through the franchisee and her team that this is "kind of in his nature."
"He's always willing to help regular guests that come in," Peterson said. "This just happened to be captured."
Before he started working at IHOP, Thomas said he worked in a rehabilitation center for about a year. His mother died from diabetes and then his dad got prostate cancer, so he was used to caring for others.
"I have a soft heart," Thomas said. "Everything I do is honestly just natural, besides the way my parents raised me. I don't think about it. I just do it."
Thomas hopes after hearing his story others will follow in his footsteps, not because he's telling them to, but because they want to.
"Remember that movie, 'Pay It Foward'? That's what I'm hoping for," he said.
Please click the link to read original post: https://www.msn.com/en-us/news/good-news/waiters-act-of-kindness-toward-customer-goes-viral/ar-BByYlB8?fullscreen=true#image=1